October News and Specials
OCTOBER HOLIDAY DISCOUNT
Ever wish you could just start over with your skin?
That wrinkles or damage would just disappear?
Smooth things out for the holidays! Or, buy this gift package for a friend.
October is a good month to try aesthetic products that may be your answer:
Purchase 3 syringes of any of our dermal skin fillers and get
TWO AREAS OF DYSPORT OR BOTOX FREE
* FREE Gift Valued at $525.
All promotional products must be used at one single appointment with our nursing director.
Certain restrictions may apply. No refunds. Can request a gift card when purchased as a gift.
Learn about aging skin, and how fillers and products like Botox and Dysport work with this five-minute educational video series (click here or on video below):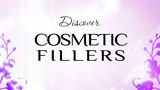 Did you miss seeing our Founder and Medical Director Emilio M. Justo, M.D., on Channel 3, talking about the latest in laser technology for refractive cataract surgery? Watch it by clicking here or on the video below:
Learn about laser versus traditional cataract surgery in video below: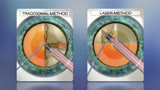 October is Breast Cancer Awareness Month! Prevention is key! Don't forget to get checked and to do your self examinations!
COME SEE OUR NEW SELECTION OF FRAMES!
Come in to Just for Eyes Optical Boutique during working hours for a free frame adjustment of your eyeglasses and sunglasses! Frames last longer, hold their shape and are more comfortable with regular adjustment. Our opticians are here to help.
While you are here, take a look at some of the stunning new eyeglasses and sunglasses frames that we have in stock.
You are welcome to try on a pair as you wait!
$100 Gift Certificate for Referrals
When you refer a friend, we will send you $100 gift certificate for your next treatment of Botox/Dysport or any of our Dermal Soft-tissue fillers. Just be sure your friend provides us your name when they sign in. Set up a free consultation today to learn what works best for you.
* Certain restrictions may apply. Limited time offer. Cannot be used on prior purchases. One certificate per session. No refunds. Cannot use with other discounts.
Related to This