Your eyes are a precious asset and the kind of eyewear you use to correct and clarify your vision plays a significant role in your quality of life.
At Arizona Eye Institute & Cosmetic Laser Center in Phoenix, AZ, we offer a wide variety of glasses, including designer frames and advanced lens options.
So why should you opt for glasses over other solutions?
See how the world could look with glasses...
What issues can eyeglasses address?
Wearing Glasses Can Improve:

Nearsightedness
Objects nearby appear clearly, however, distance vision is blurry. Myopia can be improved with concave lenses.
Farsightedness
This refractive error causes blurring of near objects which can interfere with reading. Hyperopia is offset with convex lenses.
Astigmatism
Blurred vision at all distances is caused by an imperfection in the eye. Astigmatism can be corrected with special lenses.
How do you know if glasses are the best option for you?
Activity Level
It can be difficult to play certain sports or exercise while wearing glasses as they can shift or fall off.
Aesthetic Goals
Some patients feel that glasses detract from their appearance and neglect wearing them because they feel self-conscious.
Responsibility
Since glasses are not typically secured and are often removed, they can become easily lost or damaged.
Profession
If you have a job that requires you to be agile, such as law enforcement or firefighting, glasses may be inconvenient.
Do I really need corrective eyewear?
Wearing Glasses Can Improve Your Daily Life
While you may be hesitant to get glasses because your vision issues seem minor, corrective eyewear can drastically improve your overall quality of life. Issues that you might consider minimal like needing to squint to read or headaches can be easily resolved by wearing glasses. These small improvements can reduce your frustration and make your daily routine run more smoothly.
We are proud to provide patients with convenient services at our Just for Eyes Optical Boutique. Our unique focus on providing you the best technology in lenses and a large selection of quality and fashionable frames at the best value makes our boutique stand apart. Just for Eyes Optical Boutique is dedicated to the leading edge of technology because we know it makes a difference to your vision and your eyewear investment. We can fill any prescription for eyeglass frames and lenses.
What steps are required to get new lenses and frames?
Receiving Your Glasses Is Fairly Simple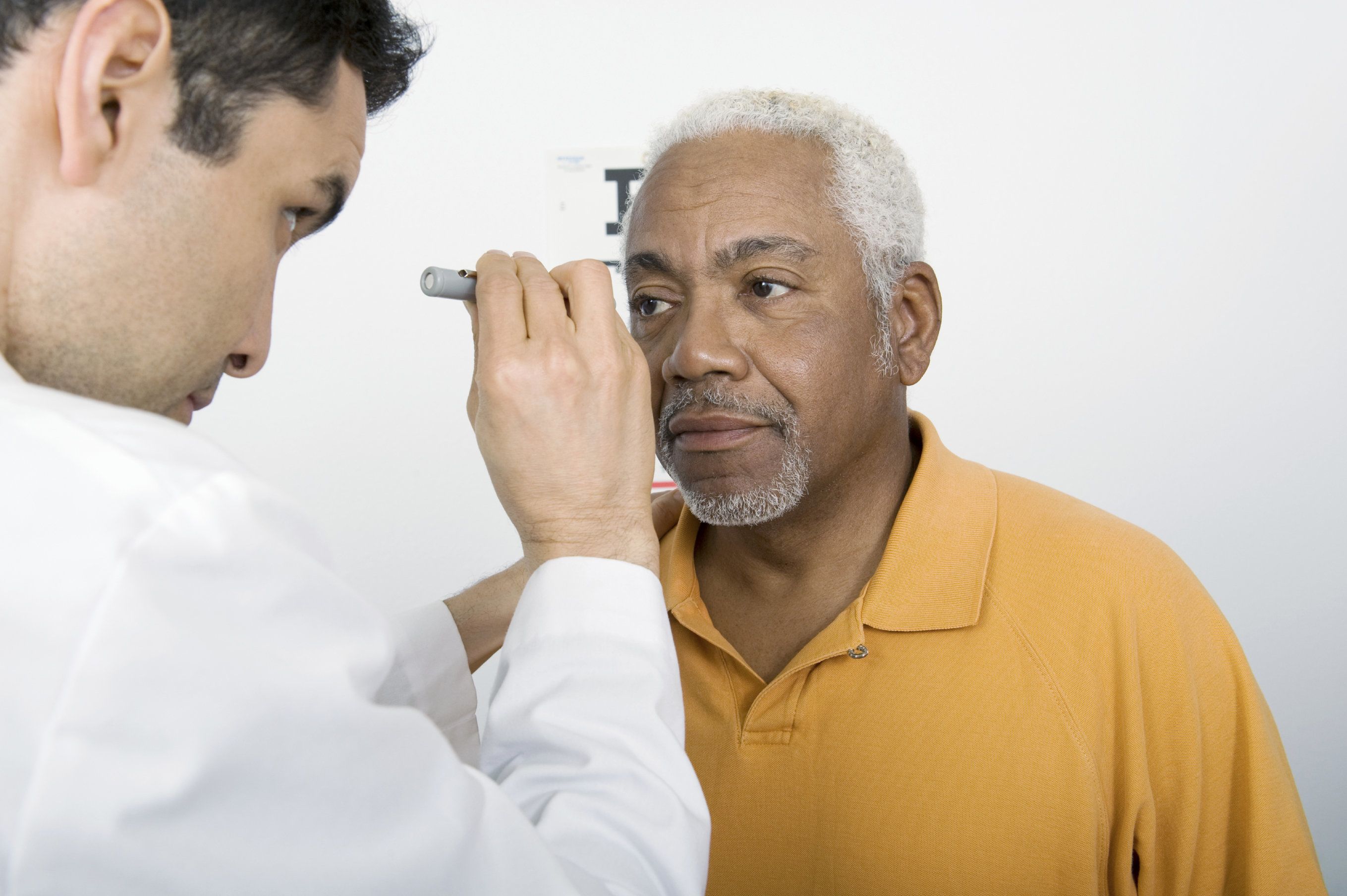 Exam
You will undergo several tests to determine your unique lens prescription.
Select Frames
You can choose flattering frames from our wide selection of high-quality brands.
Pick-Up
It may take several days or weeks to fabricate your glasses.
Prefer Contact Lenses?
Prefer wearing contact lenses? We can help. Our Medical Optometrists can give you a prescription for contact lenses best for you. Our medical optometrists Dr. Mark Yates and Dr. Emily Marsh will work with you to determine the best contact lenses for you based upon several factors. It is recommended that you also consider purchasing a pair of eyeglasses in order to allow your eyes to rest between the wearing of contact lenses. Some areas your doctor will take into account when selecting a contact lens include:
If you have astigmatism, you may need a specialized lens to correct blurred vision.
Your lifestyle could dictate whether you prefer daily disposable contact lenses, or lenses you clean each evening and wear again.
Multifocal contact lenses are also a choice for those needing correction for both near and distance vision.
Another option for those seeking to avoid reading glasses is to adjust one lens for your near vision. This is called monovision, whereby one eye focuses on distance, the other on near objects.
Some lenses are made to help eyes "breathe" better, especially for patients with dry eye syndrom.
You will have a contact lens fitting to ensure your lenses are the best for your individual vision and eyes. ​
Need contacts now? Prescriptions last one calendar year in Arizona, but we offer same day eye exams if you need a refill!
Better yet, you can refill your contact lenses from the comfort of your home. Just visit OnlineStore.AZEyeInstitute.com and enter your valid prescription information obtained from one of our medical optometrists.
Just for Eyes Optical Boutique
Our vision is the most significant sense we have in this world.
Imagine if you could get eyewear that incorporated the best in lens technology, gave you crisper and clearer vision that was individualized for your lifestyle, and which came in your favorite fashion, and at a great value.
That's what Just for Eyes Optical Boutique at the Arizona Eye Institute & Cosmetic Laser Center located in Sun City West, Sun City, and Wickenburg is all about.
Our opticians share decades of ophthalmic and optical experience, and are available during working hours to show you the latest options in lenses and frames. They also welcome you to come in for complimentary adjustment of your eyewear.
Our emphasis is placed on satisfying your individual needs with materials of the highest quality at reasonable prices. Your visual performance depends as much on the quality and fit of your eyeglasses as on the thoroughness of your eye examination.
Just for Eyes Optical Boutique's staff provides assistance for each patient's individual eyewear needs.
If your eye examination reveals a need for new eyeglasses, we recommend that you place the order through Just for Eyes Optical Boutique to ensure you are learning about all of your options. Our staff takes the time to gain special knowledge of your visual needs and can advise you on how to obtain the maximum benefit from your eyewear. In addition, we guarantee the prescription is filled accurately and according to doctor specifications.
Educational Videos
Vision Insurance Plans
Just for Eyes Optical Boutique accepts many vision insurance plans including VSP (Vision Service Plan), Eyemed, Avesis, Davis Vision and Vision Care Direct.
To find out if your particular vision insurance plan is accepted, please call to speak to one of our highly experienced opticians at our Sun City, Sun City West, or Wickenburg locations.
Warranty
We are proud to offer exceptional warranty benefits on frame and lens purchases. Just for Eyes Optical Boutique warranties your new lenses and frames for breakage one year from the date of purchase. A doctor-ordered prescription change is honored at no charge within 90 days of purchase.
Choosing Eyewear Lenses
Arizona Eye Institute & Cosmetic Laser Center's Just for Eyes Optical Boutique is uniquely focused on providing you with a lens that is customized to both your vision needs, and your lifestyle.
Our friendly and skilled opticians can explain what among the options below are the best choices to create the most clear and crisp vision for you to see and enjoy your daily life and activities.
It is important you know the options that will provide you optimal vision correction and lifestyle for any budget.
Let our friendly and skilled opticians help you find what lens is best for your vision and current needs:
One of our most popular lens products are our Varilux line that emphasizes comfort in every setting with and every distance.
Varilux Progressive Lenses with W.A.V.E. Technology
Varilux Lenses are the only brand to feature Wavefront Advanced Vision Enhancement, which takes distance and lighting conditions into account to eliminate distortions that other progressive lenses may miss. This advanced technology offered at Just for Eyes Optical Boutique gives you sharper vision, even in low light. Although most Vision Plans cover Refraction testing, most medical insurance plans do NOT cover Refraction testing.
See sharper in dim lighting
Easily shift focus to far and all distances inbetween
Unique lens design individualized to your prescription
Virtually eliminates off-balance feelings you may experience with other progressive lenses
Crizal Lenses
Our eyes are exposed to damaging light from the moment we are born. Today's modern lenses can help filter those rays and protection your precious vision from the sun, fluorescent lighting, smart phones and tablets, LED TVs and LED lighting.
Offers exceptional no-glare vision
Selectively filters 20% of harmful Blue-Violet light while allowing beneficial Blue-Turquoise light (benefitial for memory and our sleep/wake function) to pass through.
Provides clear, comfortable vision while resisting glare, smudges, scratches, water and dust.
Offers25 times more UV protection than going without eyewear.
Transitions Adaptive Lenses
Automatically adapt from clear indoors to dark outdoors in bright light.
Quickly and conveniently adjust to changing outdoor light conditions.
Enhance visual comfort by reducing glare to prevent squinting and eye fatigue.
Block 100% of the sun's harmful UV rays.
Available in gray and brown.


Tired eyes, eyestrain, headaches, neck and back pain are all symptoms of eye strain that we can experience from using our computers or other close-up activities including reading, playing and instrument or sewing. Fortunately, Essilor offers a lens that can help us protect our vision.
Offers a "Power Boost" area in the lower portion of the lens for near-vision work.
Greater comfort than standard vision correction, thanks to the "Power Boost."
Intended as a primary pair of eyewear or a secondary pair for close-up work.
Includes No-Glare treatment which eliminates fatigue experienced from glare caused by poor overhead lights or poor lighting conditions.
Smart Blue Filter
Now, we offer CLEAR lenses embedded with Blue Light protection.
Blue Light protection embedded into lens.
Clear in color and appearance now.
Reduces at least 20% harmful Blue Light exposure.
Educational Videos
Polycarbonate Eyewear Lenses
Thinner, lighter and more comfortable than plastic prescription eyeglass lenses
Built in UV protection – even in clear lenses
Impact resistant, providing eye safety and durability
Lens material of choice for anyone under 18 or concerned about eye safety
Non-Glare Anti-Reflective Eyewear Lenses
Help provide the best vision possible by cutting down on glare
Reduction in nighttime halos
Cosmetically attractive
Helps reduce overall eye strain
Progressive Eyewear Lenses
Ideal solution for people age 40 and over who need help viewing multiple distances
Unlike bifocals, progressive prescription eyeglass lenses have no lines providing a smoother transition between near and far distances
Polarized Designer Sunglass Lenses
Protection from harmful UV rays
Provides a clearer view by eliminating glare on and off the road
Give our Sun City, Sun City West, or Wickenburg office a call to set up a free consultation with one of our highly trained and experienced opticians to see which lenses will be the best fit for your needs.
Eyewear Brands
Just for Eyes Optical Boutiques are proud to offer the very best in fashion and value including the following brands in eyewear.
Our expert opticians can explain the pros and cons of each of our lenses and talk you through all the details about your frame and lens purchase. Whether you need a new pair of prescription eyewear, sports protection eyewear, or are simply looking for new designer sunglasses, we have something for you. Call or stop by our Sun City, Sun City West, or Wickenburg office for a free consultation with one of our highly trained opticians.
Computer Lenses
Spend a lot of time on the computer?
You'll be glad to know that there are lenses made specifically to alleviate many of the common problems we experience with regular computer use, and protect your precious vision.
Do you experience the following:
eyestrain
headaches
blurred vision
dry eyes
neck and shoulder pain
Computer lenses are specifically designed to take into account the distance from your eyes to the computer. This diagram shows how computer lenses work compared to your progressive eyewear, or any other daily eyewear that your eye doctor has prescribed. Computer lenses make a valuable partner to the eyewear you use while away form the screen. Our doctors and opticians can help you determine which lenses are best for you for daily use, and for computer use.
Contact us to learn how adding a computer lens to your life could dramatically improve your quality of vision and your comfort in front of the screen. You'll be pleasantly surprised at how much better you see, feel and focus. You don't have to deal with computer strain, or give up your favorite computer activities!
Maui Jim: The Best in Sunglasses
Maui Jim are the very best in sunglasses, offering fashion and lenses that highlight every detail based on your lifestyle. Created on the Hawaiian Islands, Maui Jim sunglasses feature patented PolarizedPlus2® lens technology for brilliant color. Every detail is crisper and cleaner and without glare or harmful UV.
See the Difference
Featured in every MauiPassport lens, our PolarizedPlus2 technology shields your eyes from glare and harmful UV while enhancing the world's vibrant colors and intricate details.
Eliminates 99.9% of glare
Enhances color and contrast
Promotes eye health
Learn more in this video: